Broad Selection of Top Quality Raw Materials
There is a wide variety of resins, cure systems, additives, reinforcements and laminating processes to be taken into consideration for the production of FRP products. The extensive range of options affords design flexibility and optimum performance.

Customers can specify the following laminate features:
• Corrosion Resistance
• Temperature Resistance

• Abrasion Resistance
• UV Light Protection

• Material Strength
• FDA Compliant

• Fire Retardant
• Electrical Conductivity
• Translucent or Colored
• Non-slip Surfaces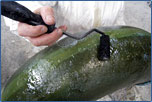 Glossary of Laminating Methods
There is a wide selection of industry methods by which FRP products can be laminated. Processes can be specified by customers or recommended by the manufacturer.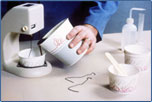 Glossary of Definitions
Terminology has become exceedingly diversified industry-wide. Definitions for common terms facilitate deeper understanding and consistent communications.